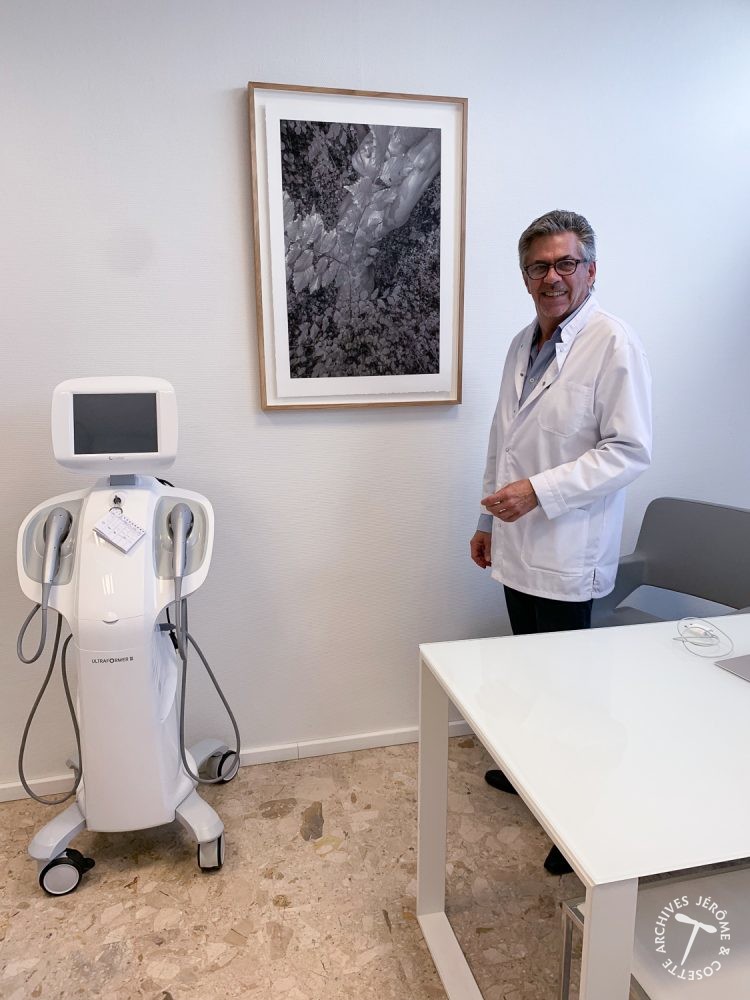 We made a presentation of our works within the Geneva Medico-Esthetic Clinic, on an idea of ​​dermatologist Bertrand Pusel and with the help of doctors Denis Salomon, Mandana Mosafer Salomon and Damjan S. Nikolic, whom we thank highly for their openness and support.
---
The images brought an interesting breath into this ultra sanitized medical universe, oriented on aesthetics and beauty.
With this presentation, we have confirmation that our images are aimed at everyone and that they are felt as soothing.